A vaunted boat builder in 2017 about their 143m vessel with a gross tonnage of 12,600 which can only go at 20 knots:
Her name: SAILING YACHT A. She will attract the eyes of the whole world, as no other superyacht has ever done before.
Apparently, that prediction came true when Italian police announced that the 530 million euro boat had reached all their attention.
Italian police have seized a superyacht from Russian billionaire Andrey Igorevich Melnichenko, the Prime Minister's Office announced on Saturday, days after the businessman was placed on an EU sanctions list following the invasion of Ukraine by Russia. […] Designed by Philippe Starck and built by Nobiskrug in Germany, the ship is the largest sailing ship in the world, the government has said. Melnichenko owns the main fertilizer producer EuroChem Group and the coal company SUEK.
Technically he just resigned in an attempt to find a way out of the sanctions.
EuroChem Group AG, one of the world's leading fertilizer producers, announces that Andrey Melnichenko has resigned as non-executive director of the board and stepped down as principal beneficiary, effective March 9 2022. This decision follows the inclusion of Mr. Melnichenko in an EU sanctions list, and was taken to ensure that EuroChem is able to continue to supply millions of people around the world nutrients for agriculture, helping to support global food security.
Nutrients that underpin global security? *cough* bullshit *cough*. But seriously, this opulent waste of money on a party yacht sinks any claim to Melnichenko or his company by mocking global food security.
This is possibly the ugliest sailboat I have ever seen. At best, it looks like a Chinese junk.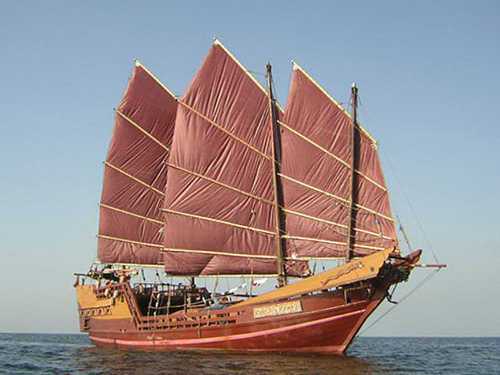 A trio of 300ft masts with full battens on a sluggish 480ft tub makes no sense to me. I'm not joking that bathtub designs are slow. The surface increases significantly towards the waterline.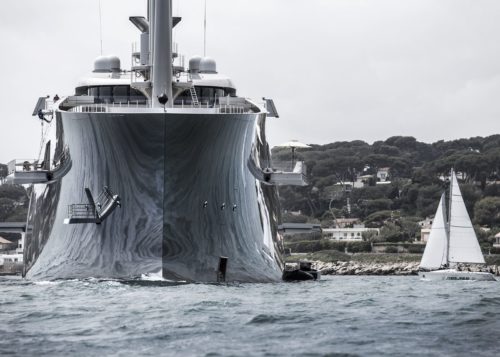 Really, it looks like someone took a big container ship and cut off its stern, then piled on the inverted shitty deck of a cruise ship. Sidelights make it even uglier, like an old running shoe from Walmart.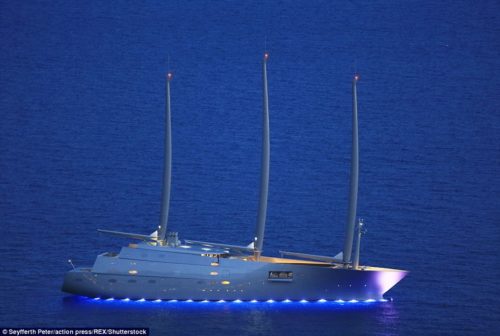 To be fair, we're talking about a fertilizer and coal billionaire who wanted a party boat that could run on clean wind power instead of fertilizer or coal. Nothing about it rings true, if you know what I mean, and yet I'm sure the Italians will know exactly what to do.